Why Choose Central Equine Vets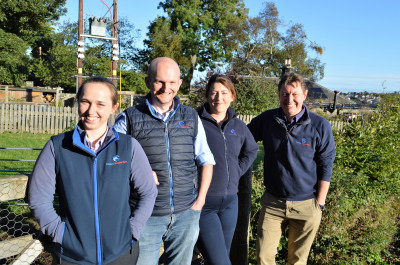 Established in 2013, Central Equine Vets has grown to become Edinburgh's largest private equine-only veterinary practice. In addition to servicing the Edinburgh equine population, Central Equine Vets also provides services to horse owners throughout Central Scotland, including West Lothian, East Lothian, Fife, parts of Lanarkshire, parts of the Scottish Borders and more. Just contact the Practice to see if we cover your area.
We know that you consider your horse to be a member of your family and that's why the whole team here at Central Equine Vets works hard to provide the very best veterinary care for your horse, from our vets to our office team, all of us are here to help keep your horses, ponies and donkeys happy and healthy and give you advice or guidance whenever required. We are a very approachable team and no question is too silly - if doubt, give us a shout!
So, if you are seeking treatment or advice for your horse, pony or donkey, please do please contact us.